Before you move, one of the simplest ways that you can stay organized is with a moving to-do list. This moving checklist will help make sure you don't forget any important details during what can be a chaotic time.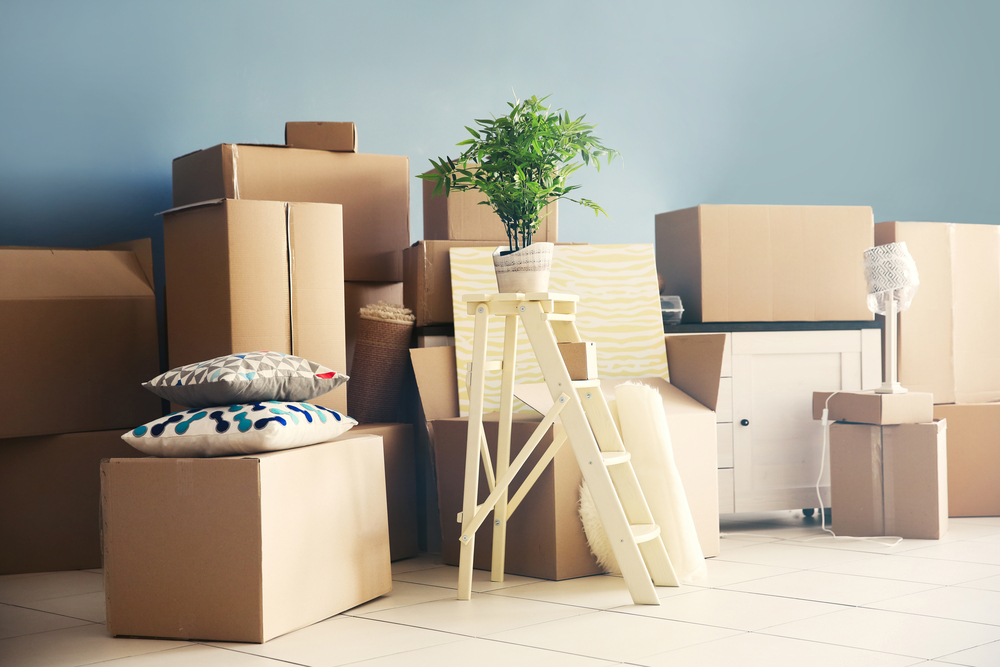 Packing and unpacking are arguably the two most stressful moving tasks, so it's essential to have a plan for both. Make sure to give yourself enough of time to pack up your belongings; start at least a few weeks in advance if possible.
Here are some of the top tasks you should focus on with any move and when you should accomplish them to ease your stress:
8 Weeks away from your moving date:
Start researching a professional mover:
Look into moving quotes to get an idea of how much your move will cost. Make sure you are only looking for reputable and licensed companies.
Create a moving binder:
Create a moving binder with your quotes, this checklist , moving-related documents, and any other important papers. This will help you stay organized and have everything in one place as your moving day approaches.
Request time off work:
Make sure you can get your moving day off work.
Start taking measurements on big items:
You'll need to know the measurements for your large furniture and appliances to determine if they will fit in your new home.
6 Weeks away from moving day:
Collect moving supplies:
Start to collect moving boxes, packing paper, bubble wrap, and other moving supplies. You can find moving supplies at your local grocery or hardware store.
Purge your home of unwanted items:
Now is the time to eliminate anything you don't want to move. This includes clothes you no longer wear, old furniture, and any other items you no longer need.
Create an inventory of everything you need to move:
Start making a list of all the items you need to move. A list will help you determine how many boxes you'll need and what moving services you may require.
Pack up seasonal items:
If you have any seasonal clothing or decor, start to pack it up now so you don't have to move it come moving day.
Reserve your moving company:
If you haven't already, this is the time to book your moving company. most reputable moving companies get booked up quickly, so don't delay!
Reserve a storage locker if you need it:
If you won't have room for all of your belongings in your new place, start looking into storage options.
4 Weeks away from moving day:
Finish packing up non-essential items:
Start to pack up any non-essential items in your home, such as books, knick-knacks, and small appliances.
Look into insurance and moving coverage:
If your moving company doesn't offer coverage, look into third-party insurance to protect your belongings in case of damage during the move.
Begin using up perishable food items:
Use any perishable food items in your pantry and fridge so you don't have to move them.
Make your travel arrangements for moving day:
Decide who is riding with the moving truck on moving day, and make sure everyone has a place to stay. If you have pets, make care and moving arrangements as well.
Schedule your disconnection of utilities:
Give your current utility providers a call to schedule disconnection of your service at your old home and connection of service at your new home.
2 Weeks away from moving day:
Pack up your kitchen:
Start with the items you use the least and work your way to the items you use the most. Pack up all of your dishes, silverware, pots and pans, and small appliances.
Pack up your bathroom:
Pack up all of your toiletries, towels, and rugs.
Pack up your bedroom:
Pack up all of your clothes, bedding, and curtains.
1 Week away from moving day:
Pack up your living room:
Pack up all of your furniture, electronics, and decor.
Defrost your freezer and clean out your fridge:
Be sure to use up any perishable food items in your fridge and freezer. Then, give your appliances a good cleaning before moving day.
Finish packing up your home:
Pack up any remaining items in your home, such as clothes, shoes, and cleaning supplies.
Double check your moving boxes:
Be sure to label all of your moving boxes with their contents and the room they belong in. This will make unpacking a breeze!
Moving day:
Get an early start:
You'll want to get an early start on moving day so you're not rushed. Wake up early and have a healthy breakfast to fuel your day.
Pack up your car:
If you're driving to your new home, pack up your car with any essential items you'll need for the drive. This includes a change of clothes, snacks, and your moving paperwork.
Say goodbye to your old home:
Be sure to do a final walk-through of your old home to ensure you didn't leave anything behind.
Check-in with your moving company:
When the moving truck arrives, check-in with the moving company and review the paperwork.
Unpack your essentials first:
Once you're at your new home, start by unpacking your essentials first. This includes items like clothes, toiletries, and bedding.
Explore your new neighborhood:
After you're all moved in, take some time to explore your new neighborhood. Get to know the local businesses and attractions near you.
We hope this moving checklist helps you as you prepare for your move. For more moving tips and advice, contact us today at US Direct Movers.