Local Moving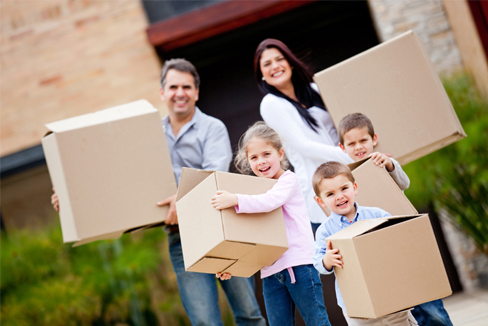 Whether you need to move an item or a full home, at UsDirectMovers, one of the best local moving companies in Arlington, we guarantee same-day or next-day service, as well as timely pickup and delivery in DFW cities. Forth Worth, Dallas, Richardson, Carrollton, and Plano. Qualified local agents of UsDirectMovers complete the process to ensure that items in your home are in good hands. As local movers in Arlington, we are experts in residential removals in all DFW counties and surrounding areas, Forth Worth, Dallas, Richardson, Carrollton, and Plano.
Be free to contact us with the details of your move for a free quote.
Trained and Experienced Local furniture movers in Arlington
We at UsDirectMovers have extensive experience in the moving business, and so we have a good number of employees. Our employees, including our drivers, movers, helpers, and packers, are all qualified experts who will help you get your properties moved efficiently and quickly. Our workers take pride in making your move as seamless as possible so you can start enjoying your new home more quickly. Let our experienced and professional employees impress you with our full range of moving services in Arlington.
At UsDirectMovers, we offer a wide range of local moving services around DFW, Forth Worth, Dallas, Richardson, Carrollton, and Plano;
Long-term and Short-term storage solutions for those who need to move but are not ready for immediate delivery
Partial-packing for any of your items
Full-packing for those who want the full professional touch of our service
Advantages of Using UsDirectMovers for Relocating
Given the popularity of this state, local moving professionals are not uncommon in Arlington. While it is undeniable that each of them has a lot to offer, we offer some assets that will show why we are the right engines for you. And we are the perfect Arlington local moving company for you:
Precise budgets and competitive prices. With our local Texas movers, you will not have to pay hidden fees or extras. And with the ability to acquire coupons, your moving quotes to Las Vegas could be much more affordable than you can imagine!
Reputable local movers. Feel free to ask questions about our moving company. Our reputation precedes us, and we are confident that you will only hear praises.
A family-considerate business: We know how to take care of your family and their needs. Our team will do all the work as you sit down with your family and plan your exciting new life!
We beat our chest to be one of the best local moving companies providing local moving service in Arlington, Texas, DFW, Forth Worth, Dallas, Richardson, Carrollton, Plano and it's surrounding cities.
We are your safest choice
When seeking for a moving company, your first goal is to protect yourself from fraud when moving. And your instinct would be right, as fraudulent moving companies are on the rise lately. But if you choose our local moving companies in Arlington, you do not have to worry about anything, let alone be scammed. This is because we have all the necessary permits and insurance to operate a moving company and can easily provide you with it.
In simple terms, if you choose UsDirectMovers, you're choosing excellence. Our local moving companies in Texas are qualified relocation professionals whose sole purpose is providing you and your family with a unique and enjoyable relocation experience. Once you've contacted us, you'll find we have much more to offer! Welcome to our steadily growing family of satisfied customers!