One of the most significant ways to protect your furniture is by wrapping it. It's not always easy to wrap furniture by yourself, but with the help of a professional and by using the right tools, you can prepare all of your furniture and valuables for a successful move.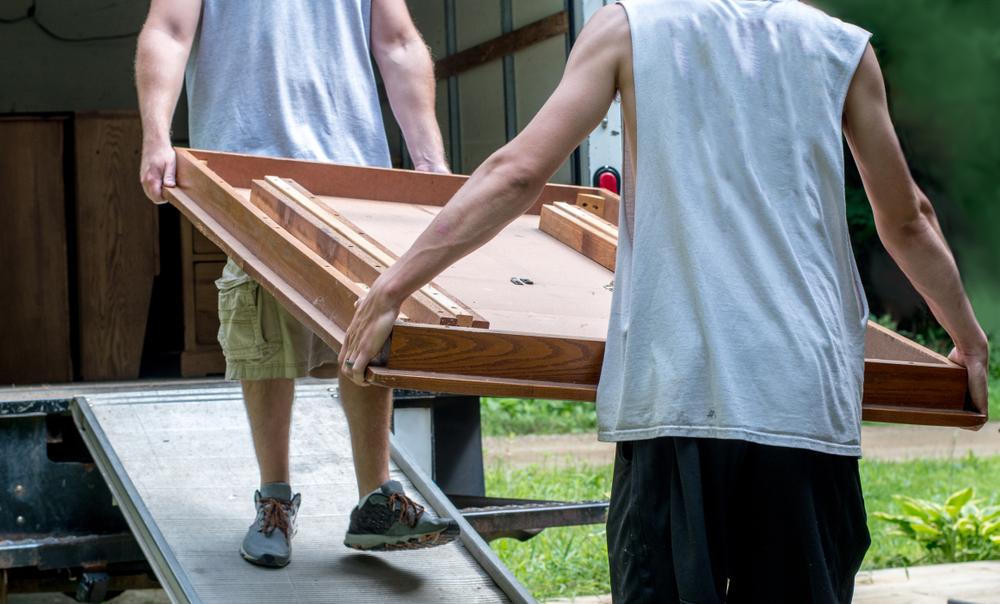 As professional movers, we have a few tips on how to properly wrap furniture so that it arrives at your new home in the same condition that it was left in. Here are some helpful instructions on how to wrap chairs, couches, and bedroom furniture:
Gather your materials:
We would highly recommend picking up materials that include:
Furniture sliders:
These are useful for sliding and moving heavy furniture and couches.
Plastic wrap:
These are an excellent help for wrapping up leather, upholstery, and other surfaces that might be difficult to wrap with a blanket.
Packing blankets:
You will need several of these, depending on how many pieces of furniture you have. They provide extra padding and protection.
Rope:
This will be used to tie the blankets around the furniture securely.
Packing tape:
Packing tape will be used to secure the plastic wrap around the furniture.
We would recommend disassembling any items that can be disassembled first. This can mean taking apart things like bed frames, sectional couches, or removing the legs from a dining room table. This will make wrapping and moving the furniture much more manageable.
Chairs/ couches:
Wrapping chairs and couches can be reasonably straightforward once you have suitable packing materials and a helping hand.
Start by removing any loose cushions or pillows from the chair. Set these aside in a safe place.
Next, take a furniture blanket and drape it over the back of the chair.
Tuck the blanket around the chair's sides to create a snug fit.
You may wrap the piece of furniture in plastic wrap and secure the wrap with tape. This can keep the blanket in and protect your upholstery.
Finally, use packing tape to secure the blanket or plastic wrap.
Bedroom Furniture:
Moving bedroom furniture always starts with disassembly, and proper care should be taken when removing any hardware. This will help to prevent any damage or scratches during the move.
Start by taking apart any bed frames, headboards, or footboards. Set the screws and other hardware in a plastic bag so that they don't get lost.
Next, remove any drawers from dressers and chests of drawers. It is often easiest to wrap these items separately.
Take a furniture blanket and drape it over the top of the dresser or chest of drawers.
Tuck the blanket in around the sides and front of the piece of furniture.
You can use rope or packing tape to secure the blanket in place.
Finally, replace any drawers that were removed and set them on top of the dresser or chest of drawers. Make sure that they are secure before moving the furniture.
Additional tips:
Use furniture sliders to move heavy pieces of furniture. This will help to prevent any damage to your floors.
If you have any large paintings or mirrors, we would recommend wrapping them in bubble wrap and then securing them with packing tape.
It is always a good idea to label each box that you pack so that you know which room it goes in when you arrive at your new home.
Bag up components so you can keep track of screws or other parts. Label the bags and keep them with their furniture.
We hope that these tips were helpful! If you need any assistance with packing or wrapping your furniture, please don't hesitate to contact US Direct Movers. We would be happy to help!