If you are an art collector, one of the most difficult challenges you may face comes with a move. How do you keep your investment safe and ensure that your paintings, sculptures, and other pieces arrive at your new property undamaged? How can you store items that you don't want to put out on display?
Chipped frames or a split canvas would be a nightmare on your moving day. Damaging an irreplaceable art piece could set back your collection for years. In this guide, we are going to take you through the process of packing and storing your precious art frames so that you can rest assured knowing that your collection is in safe hands.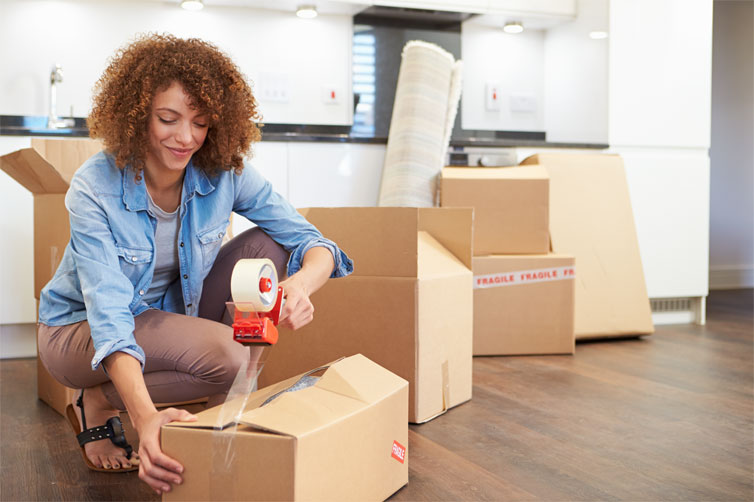 The first step is to take an inventory of your collection. Make a list of each item, including dimensions and estimated value. You'll also want to note whether the piece is framed or not. Once you have a complete list, you can begin to pack your artwork. Making an inventory list is especially important for insuring the art that you have and making sure that the value can be noted during the move. Many insurance companies will have insurance coverage that can protect your art or offer you specific insurance for the day of your move.
The second step will be to gather some packing supplies. You need to have clean, soft cloths on hand to wrap each piece individually. You'll also need some packing paper and bubble wrap. Boxes come in all varieties, so you'll want to make sure you have a variety of sizes on hand. It's always better to take caution when it comes to packing your artwork. You can always pack smaller items inside of larger ones to fill up space and prevent them from moving around during transport. Cardboard tubes, long-style boxes, archival paper, artists' tape, and bubble wrap are all super useful in packing precious art frames.
Pack each frame according to these steps:
Use artists' tape to complete an X across the glass to keep it intact during a move.
Use cardboard or foam board cut along the measurements of the glass section to offer protection against scratching.
Wrap each frame in a soft cloth.
Place bubble wrap or paper in between the layers of the frame.
Secure the wrapped frame with more tape so that it doesn't move around during transport.
Once you have all of your frames packed, you can begin to focus on how you will store them. If you are planning on an immediate move, long moving boxes are a great choice. If you are planning on storing a few paintings, grouping them into boxes can save you a lot of space. Clearly label each moving box so that you know which paintings are inside. Try not to exceed 40lbs per box to make sure the integrity of the box stays secure when it is moved.
Arriving at your new home, it is important to unpack your paintings as soon as possible. Check each frame for any damage and make a note of it so that you can start a claim with your insurance company, if necessary. Hang your paintings up or store them away according to your plans for your new home.
With these tips in mind, you can be certain that your art collection will arrive at your new home safe and sound.
If you have precious art to move, we are here to help. At US Direct Movers, we specialize in the transportation of high-value items. We would be happy to provide you with a free quote for our services. Visit us online or give us a call today.