Commercial Moving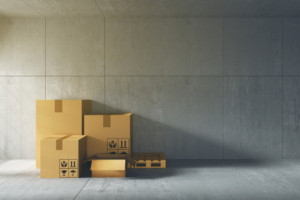 Moving an entire company requires a lot of planning and packaging. However, working with commercial movers like us will make it much easier. We are willing to assist you in every stage of the relocation process by providing you with experienced commercial relocation services.
Our team can help you attain your goal of moving with efficiency and transport everything from heavy machinery to heavy furniture to inventory. Once we get to the new location, we can help you with set up, including desktops, computers, and other peripherals. Or if you need to keep the items for a while until your new location is available, we are more than glad to offer you this service. We want you to be confident at Us Direct Movers that everything will run smoothly as you transition to your new space.
Professional Commercial Movers
At Us Direct Movers, we know the difficulties of relocating a business. Our goal is to eliminate the negative effects that a move might have on you and your business. Since a commercial move can lead to downtime for your business, we work with you from day one to develop a comprehensive relocation plan that simplifies the move planning and process to your needs.
Without forgetting the big impact, your office move is going to have on your business, having a seamless relocation plan should be your top priority.
There are many things to consider when moving to a new office, which includes:
Relocating offices on weekends vs. weekdays
Access to doors, docks, and elevators of the new and existing office buildings
Specific requirements of the IT department
What items and office furniture should be moved?
This is why you should trust US!
Professional Commercial Moving Services
If you choose Us Direct Movers to relocate your business, you can only rely on professionalism and efficiency. Our union employees are experienced, licensed, and undergo a background check to ensure you have peace of mind anytime you're moving. Whether you plan to move either across the country or nearby, you can count on us to make your business succeed efficiently and smoothly.
100% Guaranteed Satisfaction for Commercial Moving
As a professional customer, you can take advantage of the same award-winning commercial relocation service that has earned Us Direct Movers the reputation of residential home relocation customers this past year. As with all Us Direct Movers services, an office move is accomplished by highly qualified office movers, all with a full guarantee of satisfaction.
Our references for commercial relocation are exceptional, and the number of our regulars in offices is unprecedented.